Thrills and chills
The Gazette January 2 1985
Players slip and slide on snowy field in 36th annual Garbage Bowl game at the Royal West Academy yesterday. Several hundred people braved the stormy weather to see Southern Bombers win 1-0 over the Northern Combines. More than $8,000 was raised for charity. Alison Syme, below, was named Miss Leftover.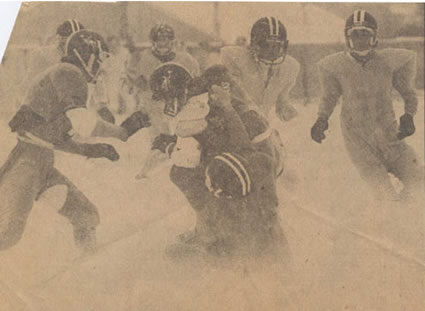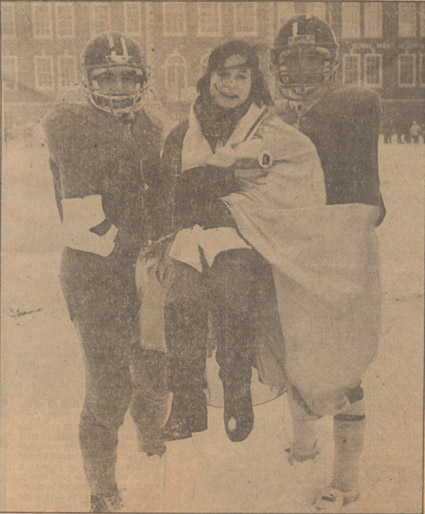 Miss Leftover gets royal lift from John Bridgeman, left, and Ron Kennedy.